Okay, did the title catch your attention?
Then job well done! Now that you are here, continue reading :P
If I knew how to be world famous, wouldn't I be? So it is your fault that you are here, don't blame me!
I have been writing a lot of shit these days. It's still february and there are already 14 unbearable posts in my archives. So, you may think that I'm very jobless, but I'm sorry to tell you that I'm no longer on bench. I'm back to work, very busy, I tell you.
But you may wonder, if she really has work, how the hell is she getting time to write another post telling how she has work now. If she were as busy as she claims to be , she should be clicking away on some molested mouse in some congested cubicle, off Sarjapur road (
You may not have thought this much about one sentence, but I'll give you the explanation anyway
).
Let me clear your doubts, I'm in a project now (yes I am) But thank heavens that the corporate industry is designed in such a way that it seems like every single ant inside the office has work to do, mails to write and meetings to attend. The key word is "seems". Did you get my point? I'm trying to keep things subtle here, please cooperate.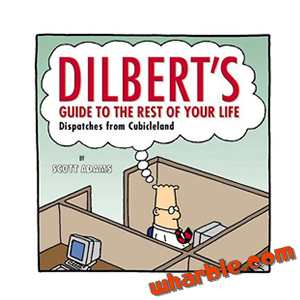 I'm sitting in the same congested cubicle, by the way, using an amazing proxy that my frenemy gave (God bless her) and typing away to elusive glory. Since, I'm in office today, and I've decided that this place is going to be my most favorite place in the whole world*, I've decided to write about office.
*Conditions apply: When armageddon strikes and the rest of the world is destroyed except for office, it will be my most favorite place since there is nothing else. You may wonder why the office won't be destroyed when everything else is. You see, you dungbeetle, It cannot be destroyed. There is a plan, BCP: Business Continuity Plan. I'll explain, you see, it is built on one simple concept "Even if it is the end of the world, even if people are dying, even if you are torn into shreds by a tsunami or half-dead in a terrorist attack,even if you are in the middle of your own wedding or in an ICU dying, Business has to continue, doesn't matter if its from your hospital bed, marriage hall, mars or pluto or ursa major or minor or sub-junior, wherever!"
On second thoughts, I'd rather die violently in the armageddon
Anyway, I'm going off track now. Mostly because its 2:30, just had lunch now. and came in for a work break. Work break?? Yes, Let me explain. You see, Office is like day time television, On TV you watch programmes between advertisements and In office, you work between morning tea, lunch, afternoon tea, evening tea, afternoon siesta, refreshing walks, loo-time, and frequent visits to the office clinic.
Yes, it is very tiring.
Sometimes, it is mind boggling too. My colleague at lunch was remarking about the remarkable power of the Indian Judiciary for revoking some 122 2G licences. So I asked him, "What's the use? Isn't the money that's gone already gone?" Of course, being an archetypal realist, thats what I call myself, not sure what it means, but it sounds cool, I have the inborn itch to question anything and everything. He told me that I find faults in all the things under the sun, and the best career option for me would be a newspaper proof reader. I asked him to read my blog, I have no patience to read my own posts, why the hell will I go cleaning someone's else's crap?
Speaking of lunch (
Yes, this whole discussion happened at lunch, that's why I said speaking of lunch, read the last para again
), Today there was a Tandoori festival at one of the counters in our cafe. Is your mouth watering? Wait till you here the menu, you'll come drooling.
This is what they advertised:
Tandoori Roti
Aloo tikki
Hariyali Chicken
Palak Paneer
Veg. Biriyani
Kheer
Food Festivals are fun, not for us, for the caterer. He makes atleast ten times the money he usually does. We are eternally hopeful people,we always go to the counter peep into every vessel, check the color, the odour,and every apparently visible characteristic of each dish. We take a step back, and think "This time it is looking good. Let me try it. " So we pay the 25 bucks, We think 'What a steal!', come back to our tables. One spoon in our mouths and our smiling faces turn into expressions fit for an indigestion ad.
This is what we ate:
Rubber Roti
Squishy Green Goop
Salmonelly Chicken
Some more squishy squashy
Yellow Colored Rice
Sugar Water
I mean, is it our fault that we are paying 25 bucks for a full meal, and expect the Oberoi buffet on our plates. We thrive on hope, that is the only thing keeping us alive and these caterers, they know and exploit our weakness.
I have one more office story, infact many more, but not now, time for a tea break! :D
PS: All those who think that I resorted to cheap tactics by luring you people here with the false promise of the misleading title, I am just emulating our noble netas! Is it my fault if I want to be a great leader one day? These are my baby steps, support me :)