Along with your mom, dad, grandma, grandpa, brother, brother's friend, neighbour, neighbour's dog, and the nightwatchman, guess who else has joined the menacing matrimonial advice bandwagon (MMAB, pronounciation: Imagine how Laloo Prasad says mob, Maaaaaaab), it is your chief minister.
Are you asking "Whaaaat the f"? Rolling your eyes while yawning?
If so, go and read today's newspaper. Oh you don't get it at home? Not even the newspaper that makes you smart?? No wonder, you are reading my blog
Anyway, here is the link:
Mamata's marriage bureau
Okay you are not a Bengali, so you think you are spared? You are so wrong. Apparently, according to my un-unreliable sources
two negatives make a positive,
the move has inspired people across the country. So in a few days now, you'll have to take the lawful permission from the lawless topboss of the state before you even plan to get hitched. The horoscope, along with gotra, rashi, pashi, and other fishy things also will have the CM permission, as a requirement.
So in future, this is how a pre-meet-up matrimonial talk will happen:
Moms will call up each other.
"Our children's horoscopes matched..But I have one more doubt, before we formally meet"
"Yes, please don't hesitate"
"Are you? Are you?...."
"Yes, please go on"
"Are you leftist?"
"Ya..why?"
"Nahiiiiiiiiiiiiiiiiiiiiiiiiiiiiiiiiiiiiiiiiiiiiiiiiiiiii..yeh shaaaaaaaaadi nahi hosakti hai!!"
Why do we need this advice, pray tell me? Already it is so difficult to find decent guys with decent quantity of hair-on-the-head in this world.
Ask my parents, if you want proof
. And now, we have to go behind people's political affiliations!
Wait a minute. Maybe this will replace the old caste system, since they are going so out of style, now politics may become the new caste.
That Mamtadi, she is a pioneer, I tell you
. What brahmin, gowda, baniya! So ancient. From now on, it'll be BJP, Congress, JDS, BSP, AIADMK etc etc.
Sometime in the near future, you will see two aunties wearing saffron salwar kameezs, parking their cars in middle of a crowded street. That's where they park their cars usually, the intention is to block the road, sometimes leisurely throw a carpet on it, get a mike and make senseless talk. That's one of the commandments of this wonderful caste.
They catch hold of a lone young loser passing by, and interrogate him,
"Are you BJP?"
Before he can rip off his orange shirt and show his cool lotus tatoo on the chest, they go on,
"Even I'm BJP, we are so sacred. I love my country, I wear khakhi shorts and do unwanted exercises, I usually crave older men, men at the brink of death, and befriend women on the brink of insanity. I cannot stand congressors
Yes, its a lame name, just like the congressors.
They think they are too sophisticated with all their faux foreign people and their dramas, So not hindu!..Hindutva ki Jai!"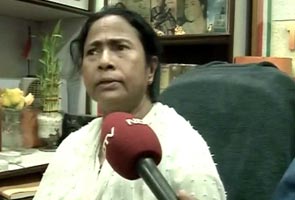 Then in another corner one sardar uncle and a suspicious looking man-child sipping tea from a road side stall and trying to make a life event out of it,
"Beta, Let us share tea with me"
"No mom told me not to give you anything"
"No Beta, You have to share it with me, I have to share the tea with the tea stall owner, the cleaner, the faggot at the end of this road, and the maggots on this table. You see Beta, we include anyone and everyone in our caste. That is our Dharam. We include them, we discuss with them, we let them sit on our heads and we let them dance away to glory. Arey Beta, don't you remember Mamtadi, she was the first nincompoop who celebrated a tenure long Durga puja on our heads, got away with it, and thats how our caste Congress came into existance?"
"No Mommy told me not to give you anything. Get away from you, you old man......Goooooooooooo, or else I'll tell on you"
"Noooo Please don't do that!!"
I don't even want to get down to the nuances of the hundred thousand other parties and what about independents. My god! This may increase the number of castes that are actually present now! As if that were possible!
And reservations! Oh my god! I never thought of that one!
And caste certificates!
What about caste based discriminations?! Who should we discriminate now, since everyone of us is more criminal than the other!
Mamata! What the hell are trying to get us all into!
PS: Though the comments on CPM and trinamool unholy marriages didn't come directly from the Mamata mouth, I'm taking creative liberty here. I hope I don't get thrown into prison like the sad professor.