I haven't been writing this blog for a long time now. Whenever I start to write, I feel like I have lost my mojo. But of late, I have started thinking that I never had any to begin with, so why fear?
As I sit amidst intolerable high pitched cracker sounds, I cannot help but write about our favorite pastime in this festive season. You guessed it right, watching TV. Not crackers. Whenever a clueless soul like me is thrown the Top 1 ice-breaker/awkward situation filler question, "What are your hobbies?", right from preschool interviews to psychiatric sessions for sadists, the only answer we can come up with is, "Watching TV", followed by a lengthy pause, before adding some non-existent uber cool sounding antic like piano, or playwriting or skiing or cooking (Usually it means that we watch TV shows based on these things). It is one of the purest forms of entertainment where physically you are where you want to be, lying dead on the huge sofa, but mentally in the farthest corners of the world, some incomprehensible places like the sets of a vampish house of a faceless, relationless, meaningless family of more than hundred people spanning at least five generations headed by a deathless Baa, or some, more understandable like the congruous belly of a blue whale.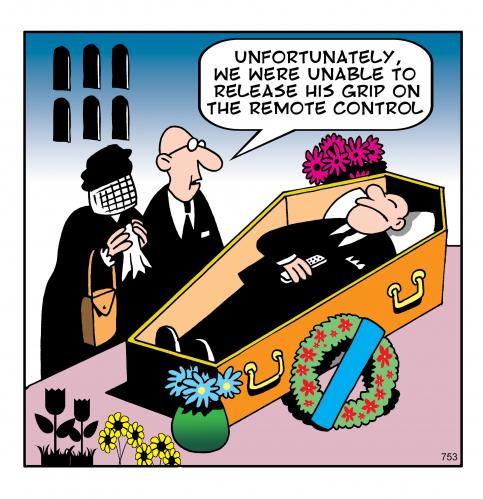 Watching TV, though always has been the ultimate giver of joy, comes with its own set of obstacles, just like those that keep Yash Chopra's lovers apart. Things like idiotic relatives, untimely powercuts, useless examinations, and most importantly, irritating siblings always will try and separate us, me and the TV. Is it the same with you? When we were younger, my brother and I never watched the same programs. Thankfully, my parents were prudent enough to get cable TV since its inception (We felt cricket commentary is better than drab dinner conversations), so there was always the tussle between Star TV and MTV, before that MTV and cartoon network and so on. When I first started watching Roadies/Friends/even Full house, my brother used to call out to my mother and complain that I'm watching some "BAD" things on TV. Now whenever he watches the same shows, I just laugh at him while he ignores me royally. But we had our rules, the remote belonged to the person who takes it first immediately after coming back from school, and it belongs to them until the point when they put it down, even accidentally. Such stringent clauses had made me carry the remote to unsightly places ranging from my neighborhood grocery shop, to the toilet.
And I'm pretty sure we were not the only psycho siblings to behave that way. I had a friend who did not have a remote control, instead they had another creative system. They had placed a chair in front of the TV. Whoever sits on the chair first, gets to control the TV and the rest are doomed to watch whatever the power hungry chairperson is watching. Wicked, it was.
Today, as I sat next to my brother while watching one of our two TVs, I was reminded of how we used to fight all the time for such silly things. Nowadays, we usually watch the same channel, and today the remote was in his hand. Everything was peaceful till the time he tried to change the channel during the ad break, I commanded him not to. You see, the remote was with me before I went to get a glass of water. We have revised the rules these days, and hence, the remote still belonged to me. Some things don't change, no matter how many TVs you buy or how many cellphones you fiddle with while NOT watching it or how old you grow.
Happy Diwali Everyone! Hope this Diwali brings you enough entertainment programs to keep you hooked! :)
PS: And ya, please keep the noise down, I'm trying to watch something here.